Stockist of Hillbilly Camping Gear steel cookware for the campfire and backyard firepit. All Australian made - reliable and tough!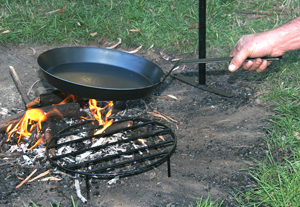 All our products carry a 30 day money back guarantee - if you are not delighted with your purchase, even if you just change your mind, send it back for a full refund of the purchase price. - no questions, no restocking fee.
Postage charges are calculated using total weight x size at Australia Post rates
Take a browse through our range of gear for camping, fishing, hunting, workshop, farming, hobbyists and a
growing host of other applications.